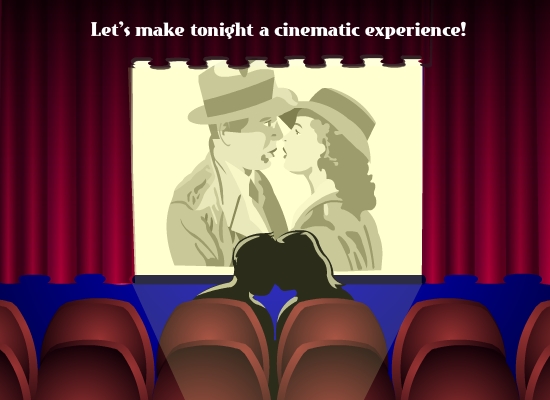 February is the shortest month of the year but, at the same time, it's also the longest month to celebrate love.
For sure, couples will dine out to a special Valetines dinner date. I bet Lovers will be wandering left and right to celebrate the romance of this season. Aside from restaurants, hotels, and beaches, the movies is also one of the love hot spots of the month.
What is it in movies that is always a part of every lover and couples bonding? A movie date is a great opportunity to get to know someone and be entertained.
This love month here are the movies you can enjoy with your significant other:
They're taking adventure to new lengths
The magically long-haired Rapunzel has spent her entire life in a tower, but now that a runaway thief has stumbled upon her, she is about to discover the world for the first time,
After receiving the healing powers from a magical flower, the baby Princess Rapunzel is kidnapped from the palace in the middle of the night by Mother Gothel. Mother Gothel knows that the flower's magical powers are now growing within the golden hair of Rapunzel, and to stay young, she must lock Rapunzel in her hidden tower. Rapunzel is now a teenager and her hair has grown to a length of 70-feet. The beautiful Rapunzel has been in the tower her entire life, and she is curious of the outside world. One day, the bandit Flynn Ryder scales the tower and is taken captive by Rapunzel. Rapunzel strikes a deal with the charming thief to act as her guide to travel to the place where the floating lights come from that she has seen every year on her birthday. Rapunzel is about to have the most exciting and magnificent journey of her life.
Written by Douglas Young
It takes a LEGEND... to make a STAR
A small-town girl ventures to Los Angeles and finds her place in a neo-burlesque club run by a former dancer.
The Burlesque Lounge has its best days behind it. Tess, a retired dancer and owner of the venue, struggles to keep the aging theater alive, facing all kinds of financial and artistic challenges. With the Lounge's troupe members becoming increasingly distracted by personal problems and a threat coming from a wealthy businessman's quest to buy the spot from Tess, the good fortune seems to have abandoned the club altogether. Meanwhile, the life of Ali, a small-town girl from Iowa, is about to change dramatically. Hired by Tess as a waitress at the Lounge, Ali escapes a hollow past and quickly falls in love with the art of burlesque. Backed by newfound friends amongst the theater's crew, she manages to fulfill her dreams of being on stage herself. Things take a dramatic turn though when Ali's big voice makes her become the main attraction of the revue.Written by Bobby_John
You can only defeat it when you believe.
An American priest travels to Italy to study at an exorcism school.
It tells a story of a Nurse ( played by Vhong Navarro) who desperately wanted to get the love of Ellen(Bangs Garcia). Accustomed by a Filipino superstitious belief that when you whisper a wish to the departed, the wish will come true. He then went to see an psychic (Angelica Panganiba).Things went complicated when he actually followed what was suggested to him and whispered a wish to the dead.The following day he got what he asked for and now all of the chick-a babes have gone affectionate to him.But it doesn't ends there – later he finds out that he's got more than what he asked for! Together with Angelica Panganiban's character, Vhong seeks ways to make things right – but will they?
A warrior-assassin is forced to hide in a small town in the American Badlands after refusing a mission.
love, now and always,