[UPDATE: The items "strikethrough-ed" were already given and not a part of the list anymore.
Christmas is just around the corner... and I just realized that I haven't posted my wishlist for this season. Wishlist, yes—my yearly tradition to post the crappy things I want for Christmas. Beware for its just purely material things in here.
Over the years, around one to three wishes were granted. Don't you just love it when something you really really want was given to you? As for me, I love receiving gift and I love it more when what I want was given. Plus, it lessens the stress of the people around me of thinking what gift to give.
1. Portable Book Light Clip
I think I have two book lights but the clipper is already broken. If you are thinking of a good gift to give me, this would be one of them and surely this would be really really helpful. As most of you know, I read a lot in the car/bus during my travel.
Price: From 50 php to 500php
Where to Buy: Japan Home Center, Bookstores, Divi
[Anything would do... take away Hello Kitty from the picture and I'm good with it.]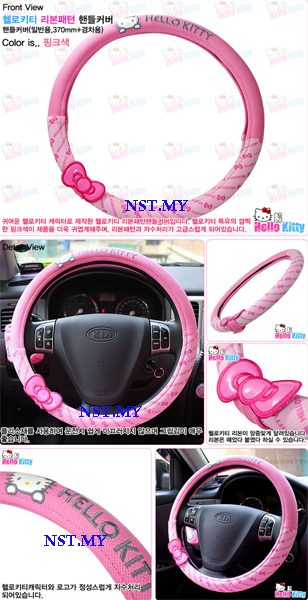 I prefer the Hello Kitty one but black and pink combinations looks good for Chimie(my car's name) too.
Price: 500php ++
Where to Buy: Auto Shops, Hello Kitty stores
3. Philips Earphones Colour Tunes Pink
I love this earphones. I used to have this, but, several months ago the left ear already gave up. =( I'm really planning to buy the same pair and style, for it served me well for about two years. If you want to give me a gift this Christmas that I would really use to the lifetime of two years... GIVE THIS!
Price: Less than 700php
Where to Buy: Music Stores, Electronic and Gadget hubs, Malls, etc.
4. iPhone 4 Case or other accessories (Pink or Fuchsia)
Y'all know that I'll be buying an iPhone anytime soon. I might buy this before Christmas. So, I'll appreciate it if what you'll give me will be of good used to this new toy of mine. Though, I'm still thorn between iPhone 4 and iPhone 5... Help me decide by giving me an iPhone 4 accessory.
Price: 300 to 500 php
Where to Buy:
Electronic and Gadget hubs, Malls, etc.
5. Girly Camera Strap [
DSLR]
I've been wanting a cute girly camera strap ever since I bought Sonya. So, please you know what to do.
Price: 500 to 2,000
Where to Buy: Online, Quiapo,
Malls, etc.
I bet any Fighting Maroon would love this. I will never forget the person who will give this to me... and on my Graduation, might be two years from now, I will invite you! I promise! C'mon gimme...I will truly cherish this gift.
Price: 2,400++
Where to buy: Adidas Kiosks
7. Starbucks Stainless Steel Tumble
I don't have to elaborate on this stuff... red, stainless, lovely... COFFEE! Thanks in advance! Or you can just give me GC's =)
Price: Around $20.00 [I'll check the local price]
Where to buy: Starbucks Cafe
Yes, money. Only because some people are really too busy to buy gifts and I have the time so... the gift of choice is your resort.
So, that's my Christmas list for this year. As I always say every year, you don't have to give me these things but if you would I'd appreciate it if you do give. Also, a sweet Merry Christmas text message would do, a warm Christmas call is even better and if you drop by our house on Christmas Day that's the best. Who knows? I might even give you a special gift. Plus, you get to enjoy the food, fun and games our family will be preparing. Merry Christmas!!!
love, now and always,