I thought it was just another "The Back-up Plan" movie but, then again, it so much more...
Last April 2010, The Back-up Plan, made its way to the theaters. The movie was a romantic comedy centered on a woman[Jeniffer Lopez] who conceives twins through artificial insemination, only to meet the man of her dreams on the very same day.
The Switch is slightly the same in the aspect of having a kid without a real husband. Kassie, an unmarried 40-year-old woman, is sick of hoping for the stars to align and for her to meet the right guy, fall in love, get married, and have a family. She has a BFF in the name of Wally, who is neurotic, cynical and head-over-heels in love with her.
Obviously, the two feels the same way with each other, it's just that neither one of them wants to make a move to break the "just friends" status. Kassie,being single for a long time now, decided to have her own baby through a sperm donor. During her insemination party, Wally, being very drunk, replaced Roland's sperm with his own. Of course, being so wasted, he didn't remember he hi-jacked Kassie's pregnancy.
When the insemination was successful, Kassie went back to her parents home and raised her son there. After awhile, she returned to Minnesota with Sebastian, who's now 5 1/2 years old.
But not the happy ending for Kassie and Wally yet... Roland, the sperm donator, is back in the picture trying to take his place as Sebastian's father.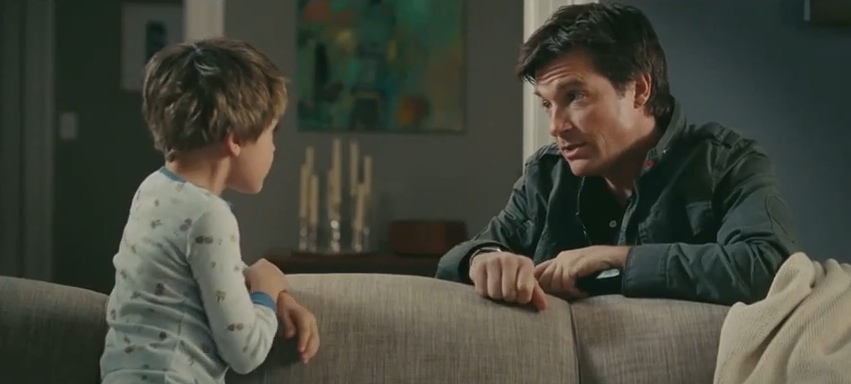 Meanwhile, as Wally spends more time with Sebastian, he begins to see extreme similarities between them and wonders... If Sebastian is really his son?
Starring Jennifer Anniston and Jason Bateman with the Direction of Josh Gordon and Will Speck, The Switch will be shown on all major theaters sometime this September or October.
My favorite quotes in the movie:
Look at us... Running around, always rushed, always late. Guess that's what they call the human race. But, sometimes, it slows down, just enough for all the pieces to fall into place. Fate works its magic and we are connected.

Every once in awhile, with all the randomness, something unexpected happens and it pushes us all forward. And the truth is that I'm starting to think the human race isn't a race at all.
The most unexpected comedy ever conceived.