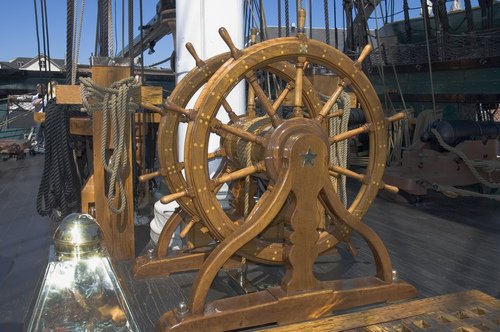 He stands about 5'8" tall, dark and handsome in anyway. Very strict and perfectionist, won't sleep 'till jobs are done. He treats me like a princess, my brothers are his knights, captured my mom's heart like a king—YES! He is my father.
I never said cheesy stuffs about my father. I used to hate him, to the extent that I would rather have another father than him. Of course, he is a good provider, gave us more of what we just need. But there are a lot of things I didn't like about him, about how he leads our home… He runs the house strictly; we have rules from the moment our eyes open in the morning and till we close it at night. His style of discipline can be summarized with thick leather belts, curfews, and orders. The bruises and wounds will fade and the pain will heal in time. But the fear will always be there. Every step comes with a rushing heartbeat. Every day is another day in hell.
Thank God he wasn't at home every single day. He is a seaman; he takes 3 months off every year, 9 months in the ship with mom joining him for 7 months there. Every year we are lucky to have a father for 3 months and a mother for 5 months. (My sentiment of the latter is of another story.)
But that's how my father is, when we were younger… As we grow older, Dad's military laws subsided slowly. He changed. There are no more bruises to heal now but sometimes, rare times, his words cuts our hearts that takes a lifetime to heal.
I never thought that I would be able to forgive my father. After long years of hating him, here I am getting closer... I told my mom I already forgiven him but there are low times that I ask my self, "Have I forgiven?"
Have I? Perhaps, yes and no, not yet… but getting there. I will open my heart to truly forgive my father. He is a good man. He loved my mother so much. He sacrificed a lot for us... and, in the coming years, I promise to take my turn and sacrifice for him
Did I mention that he never bought an extra expensive, high-end gadget for himself? That's my father—strict at times but always firm, strong yet caring for our family. He loves us. We love him. Happy fathers day!
Love, now and always,