Stucked in the computer monitor for awhile.
Tap, tap, tap, type… stop.
Backspace, save, escape.
Type again.
Alt f4… save.
Cancel.
No, I shouldn't give up.
I should blog, type the thoughts in my mind now or it will be gone forever.
Today is a beautiful day. I realized how unlucky I am to live in this world. How I need air to live. How I need water, food, clothing, shelter to survive.
How I need friends to laugh with, be with. How I have to talk to mom about life-love-life problems. How I need my brother's alarm clock every morning. How I… need this, need that, want this, want that….
There are lots of things I need to be able to live. How unlucky I am to need that. But at the same time lucky…. Because I'm still alive.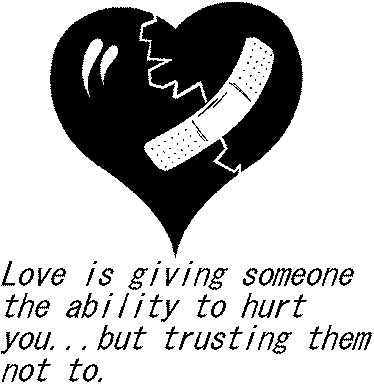 Weird?
I wanted to die yesterday and now realized that I love to live, hundreds, thousands of century…That every single breathe I take, every beat of my heart, every blink of my eye, every pulse, signs me that I'm still living. That these heartaches wounds deep now, but will later heal its own. That scars of pain doesn't matter now, for surgeries are left, right, down, under.
Maybe I'm living too much that I couldn't feel it anymore. Living's been perfect in the days that gone. No problem, no challenge… just alive. Maybe God would want another twist, he's bored and saturated with my perfect life.
Now, he's back to attack for more fighting. He's back for some action. Anyway, a hero wouldn't be a hero without some villain. But he wouldn't send terrorist in front of me like he how he bombed off WTC. He wouldn't trap me in a broken elevator. He wouldn't break my shoes, steal my phone. He wouldn't send a fire-mad boss. He wouldn't touch, push, hurt a family and a friend…
He would break a heart, my heart… to mend, make it stronger—to feel pain is to live—to be alive.