Sunday, January 21, 2007
For My Knight
I first met you at this online game—Ragnarok
You were a knight, as popular as I seem
I was a weak priestess who just hangs out a lot
You were a guild master, a leader full of sash
I like you but I know it's just a game
And I want to see you but only time can say
Meeting you in reality is all I want to came
But my fears are all I had today
Many days had past
Months also went so fast
My like turned into some love
Hoping you'll someday grab
But I never told you I love you
And I know you'll never ask
I never had the courage to tell you
I'm afraid because our friendship might turn into dust
Blame me and not my heart
For it falls for you so deep
Please! Blame my heart
For what it feels, it never speaks
I saw you finally and looked so great
My feelings grew deeper
And now that I can touch you
I know what I feel is real
I wonder if you like me
I wonder if you care
I wonder if you're willing
To take this part and love we'll share
But the sad part is you didn't like me
You never cared for what I feel
You're never willing to take the chance
To try if this love we can interfere
How can I be sure you didn't love me?
If I never told and never ask
How can I know your feelings?
If all I do is wait for you to be the one to ask
And now I'm not going to wait anymore
I won't keep all the "what ifs" in my mind
I'm telling you now what I really feel
I love you and that's what I feel for real
Read More
Monday, January 01, 2007
Gusto kong umiyak, gusto kong tumawa. Gusto kong sabihin mahal kita. Ang labo. Hindi nga ba't sadyang wala nang kasing tanga pa ang isang taong nagmamahal?
Nakita mo siya, nakita ka nya. Nagkatagpo kayong dalawa. Umibig ka o inibig ka nya. Inamin mo o inamin nya. At naging kayong dalawa. Simple ngunit bakit kapag nandyan na at totoohanan na talaga ang hirap isalba.
Bakit nga ba ang isang nagmamahal ay nawawalan ng logic? Hindi patas at may pinapanigan. Saan ka nga ba kakampi? Hindi nga ba't sa mahal mo. Baka sabihin mo na nagkakamali ako. Pero saan ka nga ba kakampi? Maiisip mo pa ba ang tama? Kung ang mahal mo ay mahal mong talaga.
Bakit nga ba ang isang nagmamahal ay ginagawang virtues ang mga vices? Hindi tayo perpekto at bukas ang aking pang unawa na bawat isa sa atin ay may nakagagawa ng mga pagkakamali. Sa isang nilalang na hindi malapit sa iyo madali mong husgahan siya at sabihin ang kanyang mga kamalian. Sa isang taong mahal mo, ang mga kamaliang ito ay nagiging kagalingan. At bakit nga ba ang nagmamahal ay gumagawa ng mga bgay na hindi talagang maintindihan? Basta't kung nagmamahal ka na katulad ko hindi mo rin alam ang mga sagot sa mga katanungan.
Minsan ang pag-ibig ay parang isang sayaw. Bago ka sumabak sa sayawan ay dapat may baon kang mga galaw. Ngunit hindi sapat na alam mo lamang ang mga ito. Maaring mag isa ka lamang sa pag sayaw o hanapin mo ang iyong kapares. Kailangan mong sumayaw at sumunod sa indak ng puso. May mga sitwasyon na ang nagmamahal ay nawawala sa indak ng sayaw. Maari din namang matapakan nya ang kanyang kasayaw. Pwede ring humanap na lamang siya ng ibang kapareha. Maari ring mag-isa o magkanya-kanya na lamang.
Sa pag-ibig hindi sapat na alam mo lamang ang ibig sabihin nito dapat ay nadama ka na nito o may pag-ibig kang likas sa iyong sarili. Sa pag-ibig maaring humanap ka ng mamahalin o magmahal ka ng walang inaasahang kapalit. Hindi rin ibig sabihin na may minamahal ka ay maayos na ang lahat. Kailangan mong alamin parin ang mga bawal at limitasyon ng pag-ibig. Maaring ikaw ang magkamali o magawan ng kamalian. Kung hindi na talaga para sa iyo ito, marahil hahanap o maghihintay ka na lamang ng susunod mong mamahalin. Masakit man ay maaring mag tampo na sa iyo ang pag-ibig at ika'y mag-iisa.
Ngunit wag kang mangamba. Hindi sa lahat ng panahon ay masakit ang nag iisa. Oo nga't wala nang sasarap pa sa may minamahal at nagmamahal. Pero may mga panahon na kahit ika'y nag-iisa masaya ka na sa mga umiibig at nadarama nito.
Ganun naman talaga ang buhay kung sino ang minahal mo ay asahan mong siya ang gagawa sa iyo ng labis na sakit at kalungkutan. Kasama ng pagmamahal ang tampuhan at ilang hindi pagkaka-unawaan. Ayos lamang ito. Wag kang mangamba dahil kung may mawala ay sadyang may inihanda ang Diyos na kapalit nito.

Puso mo ang sundin mo sa mga bagay na ito. Sinabi man nila na ang utak dapat ang mas pairalin. Ngunit ang puso kapag naranasan o naramdaman na ang pagiging masaya. Duon lang ay kontento na siya.
Read More
A Solemn Vow–"Marriage is not like love
that when you fall, you fall"
"With this hand I will lift your sorrows. Your cup will never be empty, for I will be your wine. With this candle, I will light your way into darkness. With this ring, I ask you to be mine", a line from Corpse Bride.
Marriage is a divine institution and intimate union with the blessing of God. It can also be described as a committed, loving relationship with or without children. It is a promise, a vow, which is not to be broken. It is a gift God gave us for the well being of the entire human family. It is more than a civil contract between a man and woman. It is when the man and woman became one flesh to live faithfully together before god and the Church.
Marriage is created by God for our good. Many people however find it as a puzzling thing. A great number of people craves and wants to get into it while some are desperately trying to get out of it.
Do you want to get married? To be married is still on the top dreams of many and it's everyone's dream to be. But dreams can always turn out to be nightmares. If that happens, will you still wish to be married? What if you are sick and dying? Will you still search for the perfect one? What if you can't give her a perfect life? Will you still wish to be married? Will you marry him if he is jobless? Now, do you still want to? These questions are not to threaten you to stop dreaming about marriage and marrying someone. What I am driving at is that marriage, according to the oldest and most effective definition of it, is not like rice that you'll swallow and spill if it's hot. It is not a piece of paper that you'll sign and if you're tired of it you'll crumple or burn it. It is not a simple promise that one can always break. It's not as simple as "I do's". It's like a problem that you cannot get away from and all you have to do is to face it. It's a whole life commitment, covenant, promise and vow to God and to your partner.
What is your reason for marriage? Is it to be happy, to have someone to love, to have someone to grow old with, to have someone take care of you, to have someone who can be there for you? Is it when a boy likes girl and the girls likes the boy and the two make a decision to be together forever? Is it? If that's what you think you're definitely wrong. Your reason should rather be to make someone happy, to share love with God as the center of your married life, to grow old with someone with God's guidance, to take care of someone the way you take care of your relationship with God. The reason for marriage is for God to make two saints out of you, and then to raise little saints for God from your children.
"I take thee to be my wedded husband/wife, to have and to hold from this day forward, for better for worse, for richer for poorer, in sickness and in health, to love, honor, and cherish, 'til death do us part".
Marriage is a promise. If you think that you are promising only to your partner, you're wrong because in the sacrament of matrimony, you're also promising to God. Your promise to God only ends when you die. It is a solemn vow so you must really think about it before entering its door.
Marriage between a man and wife has many things to fulfill. The wedded couple should make God the center of their married life. They should be the only true love of each other. They should cherish their friendship. They should trust and honor each other. They should laugh and cry together. They should accept the partner's best and the worst, through the difficult and the easy times. When troubles come they will always be there for each other. They should take their hand to hold and life to keep when the other needs it. Wives should be subordinate to their husbands in everything as the Church is subordinate to God. Husbands should love their wives as God loved the Church. The husband and wife shall become one flesh in the name of the God, the Father, the Son and the Holy Spirit.
Marriage is not something we should rush into. It's is not like love that comes unexpectedly. It's not like love that when you fall, you fall. Marriage should be planned. Like love it should not be controlled by feelings. It should not do anything and everything it feels and it should be controlled by principles. "You can love everyone but you will vow to God with your only one". Present to God the one you choose to be with for the rest of your life. For the rest of your life means forever and it's hard, isn't it? Yes, that's why every one of us should take time and truly ask Gods blessing and guidance in choosing the perfect mate.
Read More
I love thee in the way you moved
In the way you stand, in the way you grooved
I love thee thou you cannot prove
Your love for me, your love in scoop
I give thee this very eyes
Thy gentle touch, thy sweetest smile
I give thee my heart and soul
Thy heart to beat and soul to glow
I thank thee for the love I found
For the missing piece in my puzzled town
I thank thee for the air I breathe
For the pains that bleed, for the joys of seed
I share thee my very life
Until the endth and until I die
I share thee all that's mine
The moon at night, the stars that shine
I promised to thee to be the only loved
Only craved, only sobbed
I promised thee the forever us
The forever you and the forever me
I love thee, I love you
For keeping me, for wanting me
I love thee in God's will and ways
In God's grace we bind, In God's guide we love always.
Read More

To be with you is to be with gladness
To forget the dusts and pains of sadness
To give myself such a wonderful happiness
To take away the marks of bitterness
Without you life will be too messy
Without you life won't be this easy
Without you love will be so weary
Without you love would be so empty
Being with you is being with serenity
Being with you is living without stupidity
Being with you is the endless feeling of totality
Being with you is like being with God,Basically.
Read More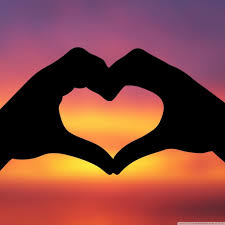 I'm your…
I'm your slave andyou're a master
I'm a fuel and you're water
I'm a weed and you're a flower
I'm sweet andyou're sweeter
I'm a poet andyou're a singer
I'm an actress and you're a dancer
I'm boring and you're eager
I'm cold andyou're my heater
I'm human and you're my shelter
I'm a color you'remy painter
There are many tings we're not together
But when we collide our world are better
Read More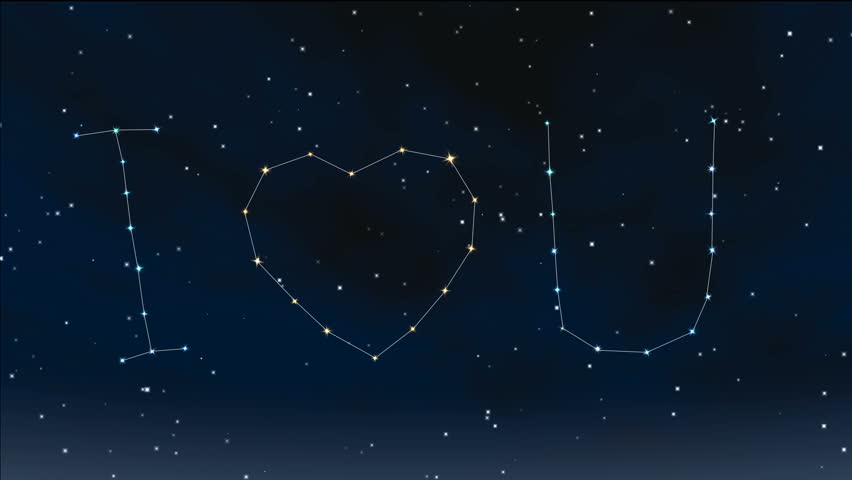 The Star
The star in the sky
Is always too high
I can't even reach it while I fly
And I cannot find the reason why
The star in my mind
Is one of a kind
So hard for me to constantly bind
Always in place where I cannot find
The star in my heart is always flying
He always hides when I was seeking
He always laughs when I was crying
I cannot take it I felt like dying
For all the times this star had hurt me hurt
I wish someday he will also take me
Or someday somehow will cherish and thank me
Coz there is a love that guides him from within me
Read More
Kung ako ay isang pangarap Ika'y nais
Kahit ang ibigin kay puno ng hirap
Iiwanan ko nalang ang sarap
tuparin sa hinaharap
Kung ako ay isang damdamin
Ika'y ibig ko nang sabihin
Kahit ang salita ay may puputulin
Kung wala ka ito ba'y aanhin?
Kung ako ay isang larawan
Ika'y gusto ko nang matanawan
Pagka't mabuhay sa kalawakan
At wala kay isang dahilan
Read More
We Used To
It gets harder each day
And I can't think of anything newBut I love you
Every way I just can't stop dreaming of you
How we used to
Reach each other,
Held each other
And be with each other in our both ways
Hug each other,
Kiss each other
And love Each other in our own way
It gets harder each night
And I can't stop thinking of you
But I still Miss you
Everyday the pain is still growing inside
Even we used to
I love you but this is how we should be…
Forget each other,
Forgive each other,
And give up each other painfully
But I still remember you and me
Read More